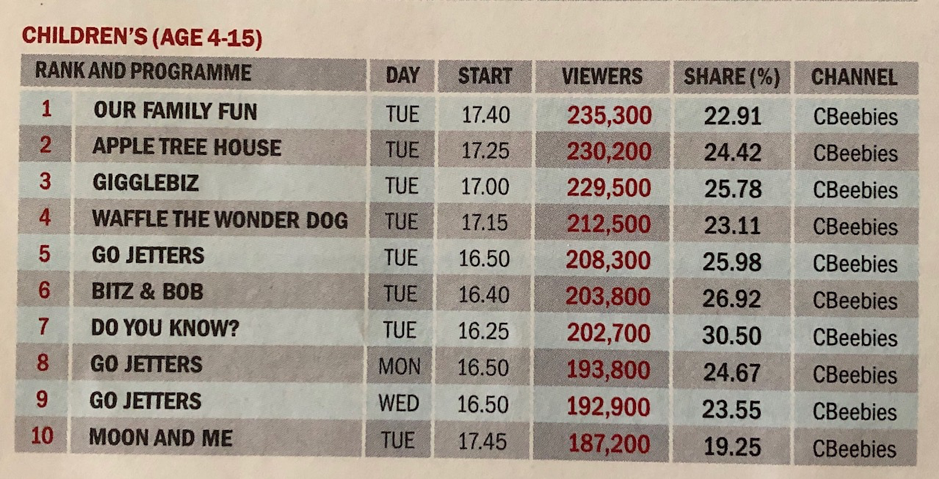 Yet again, Our Family Fun has taken the top spot to be the most watched programme across all UK Children's Channels. According to Broadcast, the episode was watched by 253,300 4-15 year olds.
Our Family Fun features the best moments from series 1-4 in short bite-sized films and has proved to be just as popular as the main series.
We're so grateful to the families who let us share their lives and the team that worked on the series.