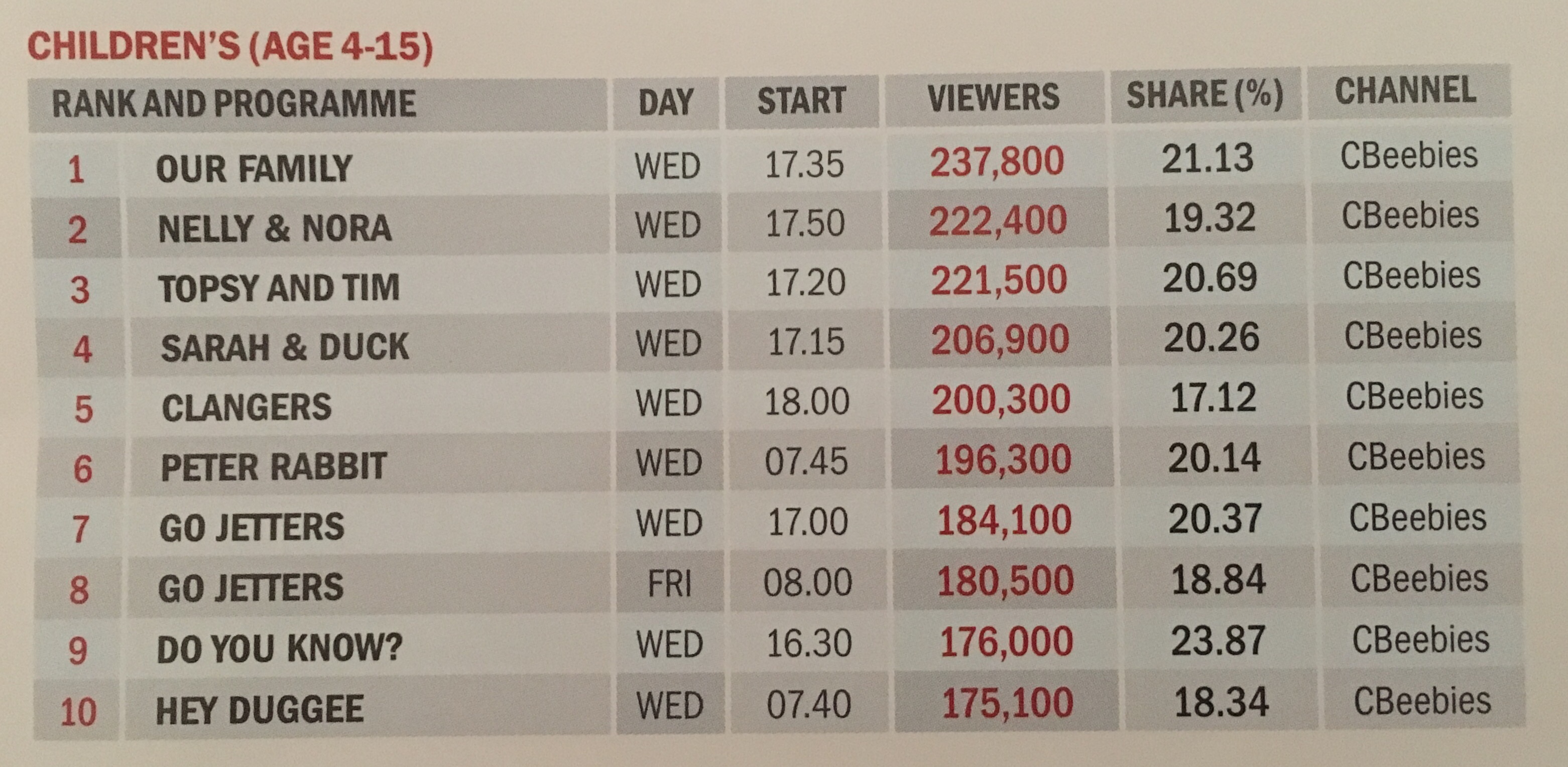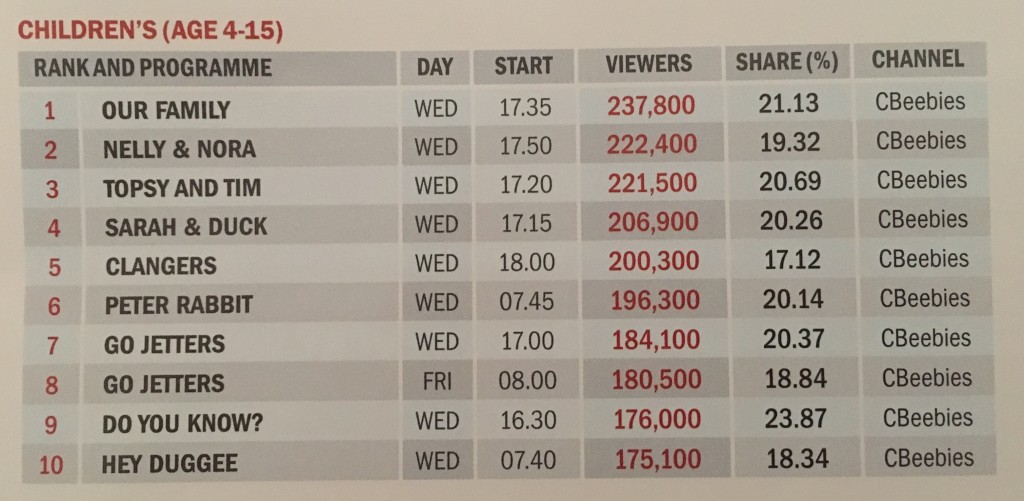 Our Family has done it again – we're top of the ratings!
The latest series has topped the charts, clocking up viewing figures of 237,000 children aged 4-15 according to Broadcast. We're thrilled that the show continues to do so well and thanks to the whole team and our amazing families for making a fab programme, loved by the audience.
We've got a special episode of Our Family lined up for later in the year – we'll post further details as soon as we know more!