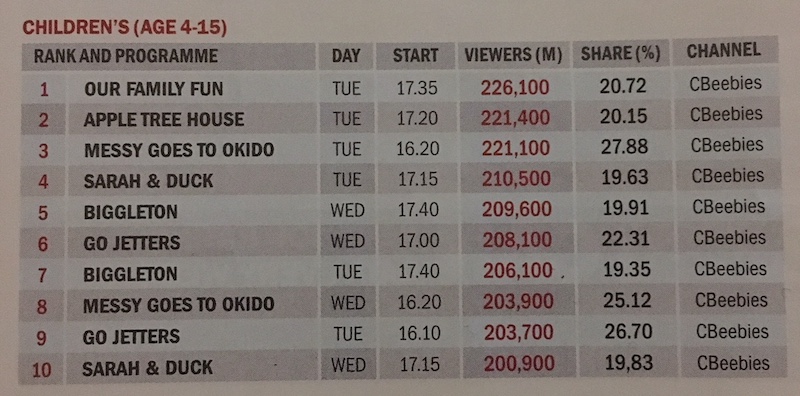 We're delighted to share the news that our new shorts, Our Family Fun, was the most watched programme across all UK Children's Channel. According to Broadcast, the episode was watched by 226,100 4-15 year olds.
Our Family Fun features the most memorable moments from series 1 – 4 in short, bite-sized films. The first 9 episodes were broadcast on CBeebies at the end of November / early December with the remaining shows due to be shown early 2018.
Thanks to the families who let us share their lives and the team that worked on the series.