Team
Our Sixth Sense family is continually growing and we work with some amazingly talented people who have won a variety of 'statues', including Emmy's, BAFTA's, RTS and Prix Jeunesse awards. If you are interested in joining us then please get in touch.

Sallyann Keizer
Managing Director, Executive Producer
BAFTA and Emmy award winning Sallyann is a Cambridge graduate and trained journalist. She kicked off her TV career at ITN and then in the Features department at the BBC, soon moving on to a number of channels including CBBC and Channel 5 as a presenter, reporter, producer and director.
Her diverse career as an executive producer has also taken her to Disney and Discovery Networks, commissioning and working on content for EMEA, and she has won a BAFTA and International Emmy as well as being nominated for an RTS Educational Award, a RIMA and a Prix Jeunesse. She has also consulted for international organisations and spoken on panels at various festivals around the world.
Sallyann's passions are people and storytelling, and she believes having a happy team is all-important. She loves working with children and thinks that nurturing and inspiring our younger generation is at the root of social change. She also firmly believes she's secretly Italian because her love for pasta and pizza is surpassed by nothing (by the way she's British).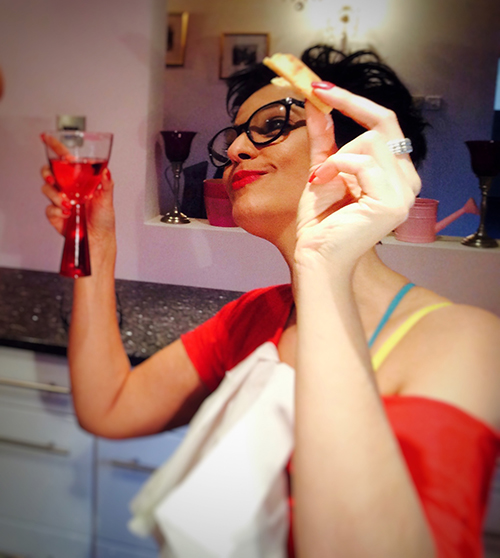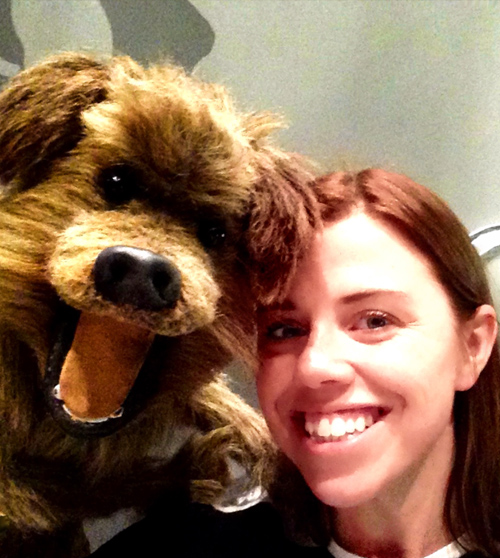 Ruth Mills
Series Producer
Since the age of 8 Ruth has wanted to make Children's TV and for the last 18 years she's pretty much done just that, with a smattering of 'grown-up' shows thrown in for good measure.
She has worked for major broadcasters including BBC, ITV, Channel 4, E4, Five and Syfy (US). Credits include "Horrible Histories: Gory Games", "Blue Peter", "Vic Reeves' Ministry of Curious Stuff", and "Children in Need", not forgetting a couple of stints producing her favourite canine Hacker T Dog on CBBC.
Ruth is at her happiest when making Children's content and in 2017, she won a BAFTA for Sixth Sense series 'Our Family'. In 2013 she developed and Series Produced CBBC's first 'dual screen' offering – a game show and app called 'Ludus'. Set in outer-space, it featured a spaceship captained by a real life monkey. Ruth won a BAFTA Cymru award, a Broadcast Digital award and was nominated for a Children's BAFTA for the project. More importantly, she's still close friends with the monkey.

Stephanie Gauld
Digital Consultant
Our digital genius Steph joined us in 2018 to help us with all things digital! She formerly headed up Digital Strategy and Products for the Emmy award-winning children's brand Bing, as well as working at Disney setting up the EMEA virtual worlds team and launching the leading virtual world, Club Penguin, in Europe. To add to her many list of achievements, Steph also set up CBeebies Online and Interactive TV at the BBC, building up the content strategy, gaining several BAFTA nominations and leading this team for six years.
Steph's amazing creativity and knowledge of interactive content is launching Sixth Sense right to the forefront of the digital world. Whilst mere mortals are sleeping, Steph is constantly having 3 am moments of genius, surprising the team with her nuggets of brilliance once the sun has risen!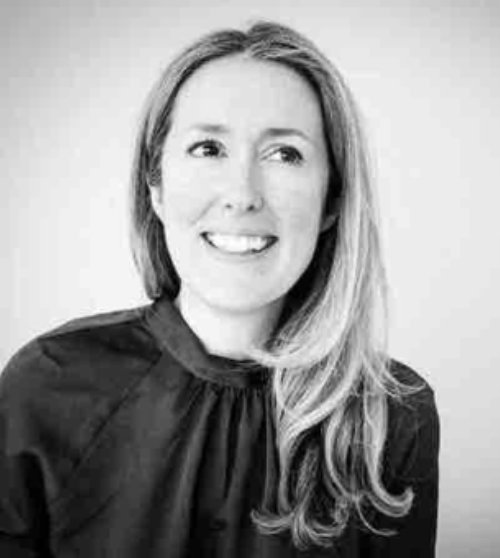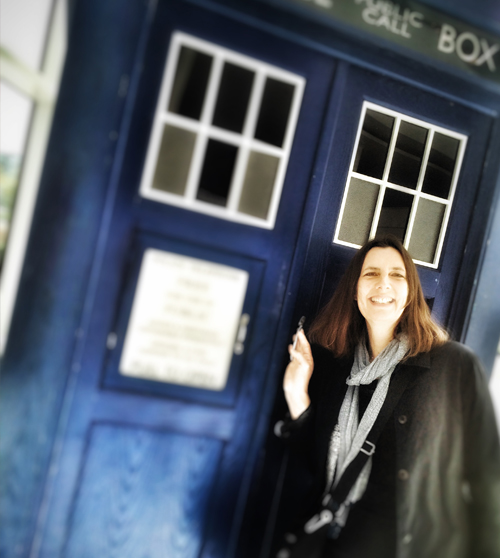 Roz Howe
Production Executive
Roz joined the industry in 1987 working on live current affairs and political programming for Channel 4. Since then she's worked with a variety of major broadcasters, across a diversity of genres, including historical drama and documentary; foreign affairs and investigative journalism; science, music and the arts.
In 2011, the 'lovely Roz' (as Sally refers to her) joined the Sixth Sense team and we've never looked back. Amongst other things, Roz helps us to keep on-budget and on-time, whilst never sacrificing the quality of our content. Her career highlight so far was seeing the TARDIS at MediaCityUK (true or false?).

Paul Giddings
Producer / Director
Paul has been a director and producer for 15 years, working for major broadcasters including the BBC, ITV, Sky and Channel 4. His credits include EastEnders Live, Doctor Who Confidential, Strictly It Takes Two, The X Factor, and Family Guy: The Story So far. Paul also spent 6 years working in Children's programming at the BBC across a range of their output. He was responsible for many of their leading brands as well as discovering a number of their now beloved presenters and actors.
A trained actor, with a 'je ne sais quoi' creative flair, Paul excels in helping to achieve the optimum performance for both the actor and the camera. Paul has recently joined the Sixth Sense team as Head of Development. His main regret in life is that Roz's photo on this page is with the TARDIS and his features a mere Star Wars light sabre (and not a real one at that!).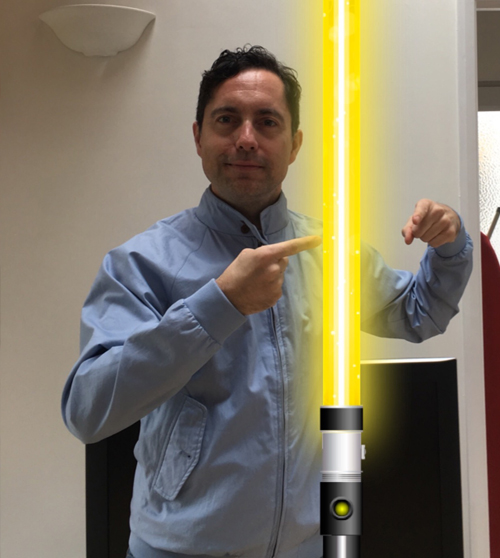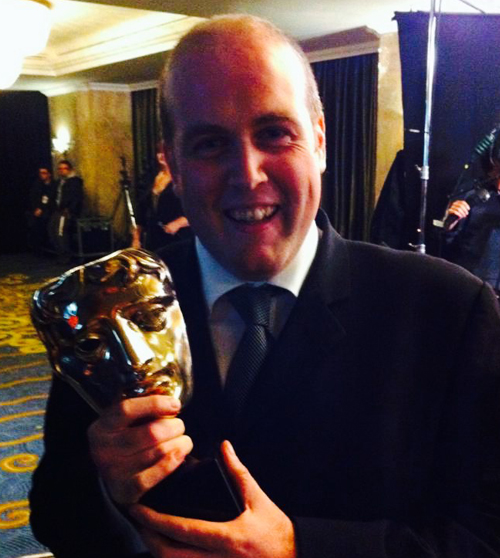 Tim Duck
Producer / Director
Tim joined Sixth Sense shortly after the company was established in 2001 and has been Sally's 'right hand man' ever since. A skilled and talented producer/director, Tim successfully combines great technical expertise with a strong story-telling and narrative nose.
Tim is happy to do whatever needed to make the show as good as it gets – be this filming for 3 hours crouched under a desk (don't ask) or waiting at the bottom of the Eiffel Tower for half a day to get the hero shot (don't ask again).
In 2013 Tim won a BAFTA for a BBC Learning project. Sally claims he carries the statue everywhere (Tim vehemently denies this).

Nick Wilson
"The Simon Cowell of Children's TV"
Nick Wilson is one of British television's most experienced children's TV executives. In fact, he was described in Broadcast as a "veteran" in 1996, which makes him decidedly geriatric by now. Nonetheless, if he wakes up with a pulse, he starts writing!
Nick has a long list of credits, which began at the BBC in 1974, writing, producing and directing Playschool, Chock a Block, Bric a Brac and Saturday Superstore. He later became a founding partner in the independent production company, Clear Idea Television, which produced for TVAM, Granada Television, Central Television, BSkyB, Nickelodeon and the BBC.
Having gained veteran status, Nick joined five as Controller of Children's Programmes in March 1996, creating Milkshake, a pre-school block that he made a major force in UK Children's TV, and Shake for older children – both innovative and award winning. He commissioned hit after hit, including Peppa Pig!
No longer a veteran, more an antique, he still polishes up well and offers a sharp insight into programme development, broadcasting, fly fishing and how to deliver a deceptive serve.