Sixth Sense Media Limited was founded 17 years ago by MD, Sallyann Keizer, to produce mainstream Children's and Factual content to entertain, educate and inspire. We are passionate about creating social impact, and empowering young people to tell their stories, and share what matters to them, with audiences young and old.
Much of the success of our top rating shows derives from giving contributors a genuine voice, delivering 'authentic' and 'honest' programming. Whether we are working with major broadcasters, smaller companies, charities or individuals, we take pride in our high production values, and attention to detail.
Our skills cross a diversity of genres, including live-action, animation, and both combined, as well as multi-media content. Last year we launched our sister venture, the not-for-profit Happynesshub.com, an ever-growing mixed-media platform delivering science-based tools for healthier living.
Every member of our multi-award winning team embraces our company ethos of producing groundbreaking, creative content in a positive and supportive environment. Building and nurturing relationships, be it with contributors, colleagues, broadcasters or collaborators is at the heart of all we do.

Broadcast
Sixth Sense was launched to produce programming for major broadcasters and today that remains at the heart of what we do. We were a main supplier for Channel 5 Children's for over a decade, and today continue to produce top rating series for the BBC. Find out more about our shows here.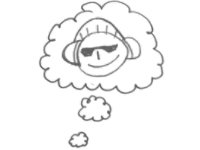 Non-Broadcast
We have been involved in a number of multi-media projects, including the creation of truetube.co.uk and our sister venture happynesshub.com. We also produce bespoke content for charities and organisations that want to deliver social change and share their message with the world. Past clients include Blind Veterans UK, NHS, Ferrari, Barnardo's, Starlight, First Light, Legacy Trust UK and Bodygossip. Get in touch if you would like to know more.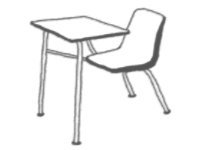 Education
We want to create change through education. That may be lobbying for curriculum advancement, working closely with teachers on the ground, delivering education tools and learning through our broadcast and media work, sharing inspirational stories, or enthusing the next generation about the positive power of film. Over the years we have worked with numerous schools and young people, teaching them the skills they need to make their own content. Contact us to find out more.

What folk say
… hover your mouse to pause and read …